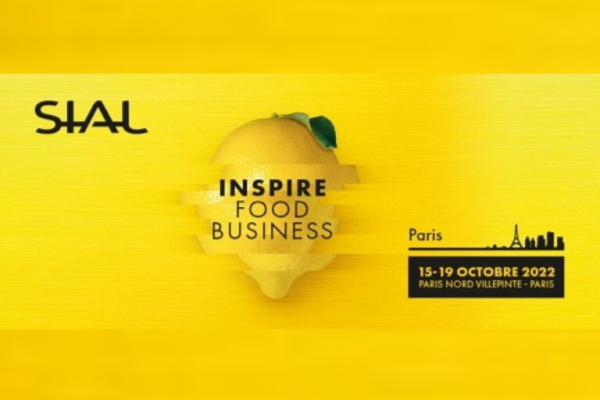 Hall 1 – Stand n. 1F 046
CONVIVIA is pleased to announce that it will partecipate in the tradeshow SIAL 2022 Salon International de l'Agroalimentaire in Paris – France.
The tradeshow
If you go to one food exhibition this year, go to SIAL Paris. It's the biggest one-stop shop in the industry, the place to be for tastemakers and trend-seekers who want to nurture their business.
For over 50 years, SIAL Paris has been welcoming a melting pot of industry players to the French capital to share their savoir-faire and create the recipes of the future.
The first edition was held during International Food Week in 1964, and united experts and enthusiasts from 26 countries. Today, the biennial attracts exhibitors and visitors from over 200 countries and is a flagship event in the worldwide food calendar.
Every two years, producers, importers, buyers and retailers, media specialists and independent associations of every shape and size meet at the largest exhibition venue in Paris for five-days of inspiration, debate and exchange.
Why to visit
Some 7.200 exhibitors from all over the world (119 countries represented) will be waiting for you to disclose their exhaustive lists of food innovations.
SIAL not only provides the opportunity to taste food products and to pinpoint your future commercial successes but also to meet new business partners with a view to fruitful cooperation in the future.
All sectors of activity are obviously well represented (21 sectors): grocery products, fresh produce and dry goods, frozen foods, semi-processed food products and ingredients, seafood products, organic foods, meats, and dairy products… not forgetting the wine exhibitors, producers and merchants who will enable you to explore a wide variety of wines, produced worldwide!
When and where
For the first time, SIAL PARIS will open its doors on a Saturday
The SIAL Paris team looks forward to meeting you from Saturday 15 to Wednesday 19 October 2022 at the Parc des Expositions de Paris-Nord Villepinte.
Opening times
Saturday to Tuesday: 10.00–18.30
Wednesday: 10.00–17.00.
Last admission at 2pm

Venue
Parc des Expositions de Paris-Nord Villepinte
82 Avenue des Nations
93420 Villepinte
FRANCE
Come visit us, CONVIVIA will wait for you!
Source: www.sialparis.com