Ingredients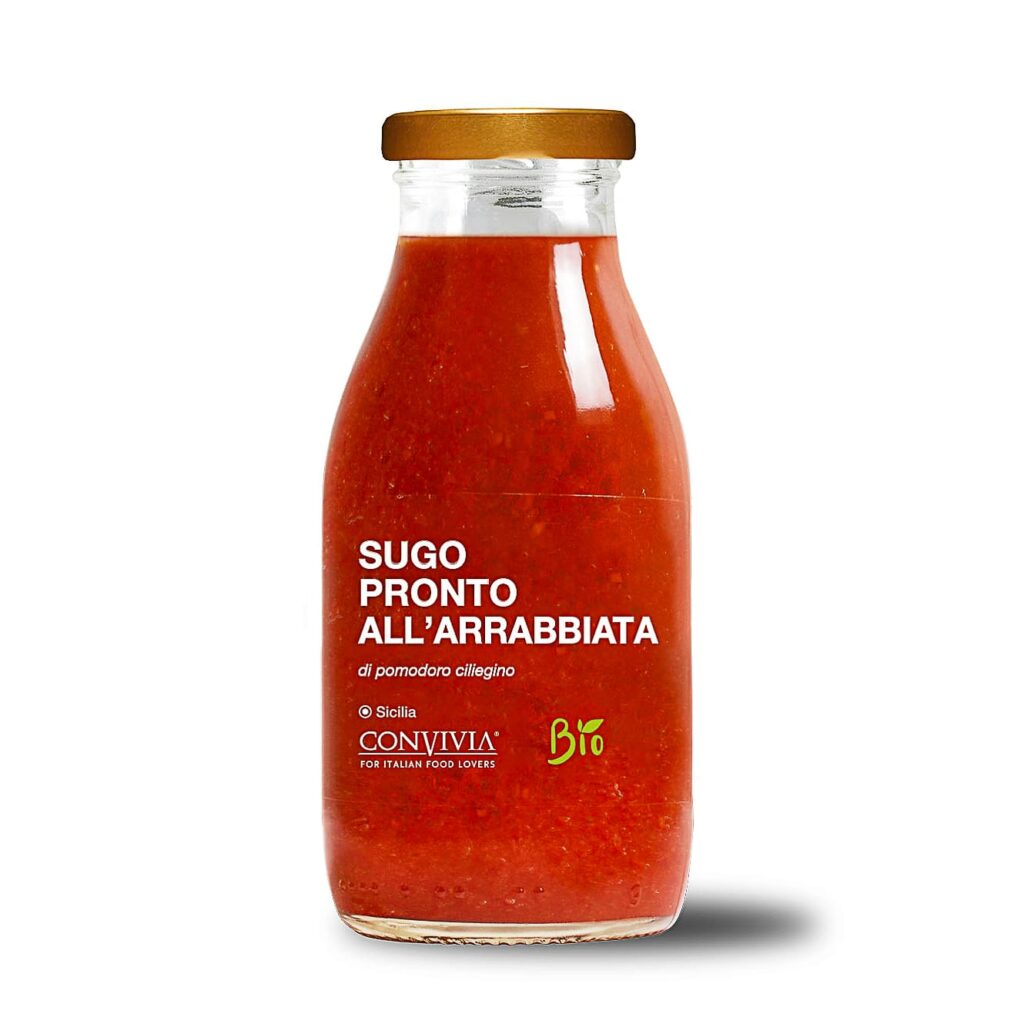 400 g of Italian pasta (we recommend Penne rigate or Maccheroni)
1/2 teaspoon of cumin powder
1 red onion
1 bottle (250g) of organic Convivia ready-to-use Arrabbiata cherry tomato sauce
1 lemon
a few leaves of coriander
2-3 cloves of garlic
extra virgin olive oil
salt
pepper
Preparation
Boil plenty of salted water and cook the pasta for the cooking time indicated on the package.
While the pasta is cooking, chop the garlic and onion and fry them in a pan until golden brown.
Add Convivia organic Arrabbiata ready-to-use cherry tomato sauce, cumin and cook the sauce over low heat until it thickens.
When cooked, drain the pasta and set it aside.
Cook for few minutes the pasta in the pan with the sauce and season everything with salt and pepper, stirring for a few moments.
Finally, add some fresh coriander leaves.