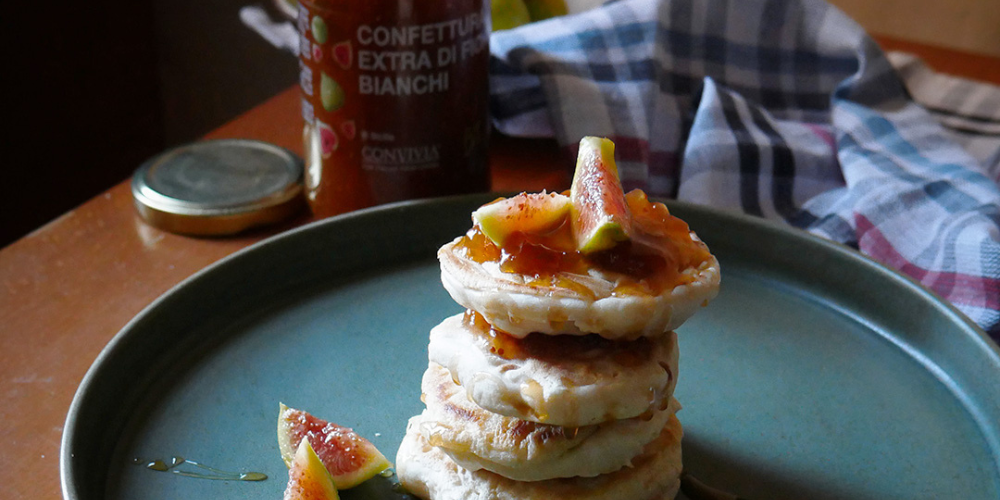 Ingredients
100 g of flour
80 g of soy or oat milk
½ teaspoon of baking soda
6 g of baking powder
1 tablespoon apple cider vinegar
1 jar of Convivia organic extra white fig jam
Preparation
Mix all the ingredients well.
Heat a non-stick pan after having greased it with sunflower seed oil.
As soon as the pan is hot, pour in a spoonful of mixture. Cook on one side and then the other.
Spread a little fig jam on the surface of each pancake and create the typical pancake "turret".
Garnish with fresh fruit of your choice and maple syrup, rice or malt.
Enjoy your meal!