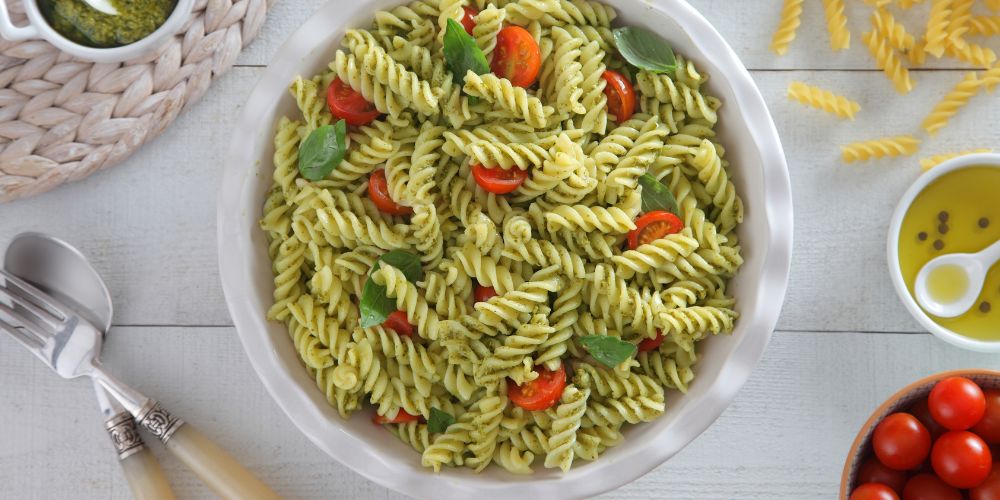 Ingredients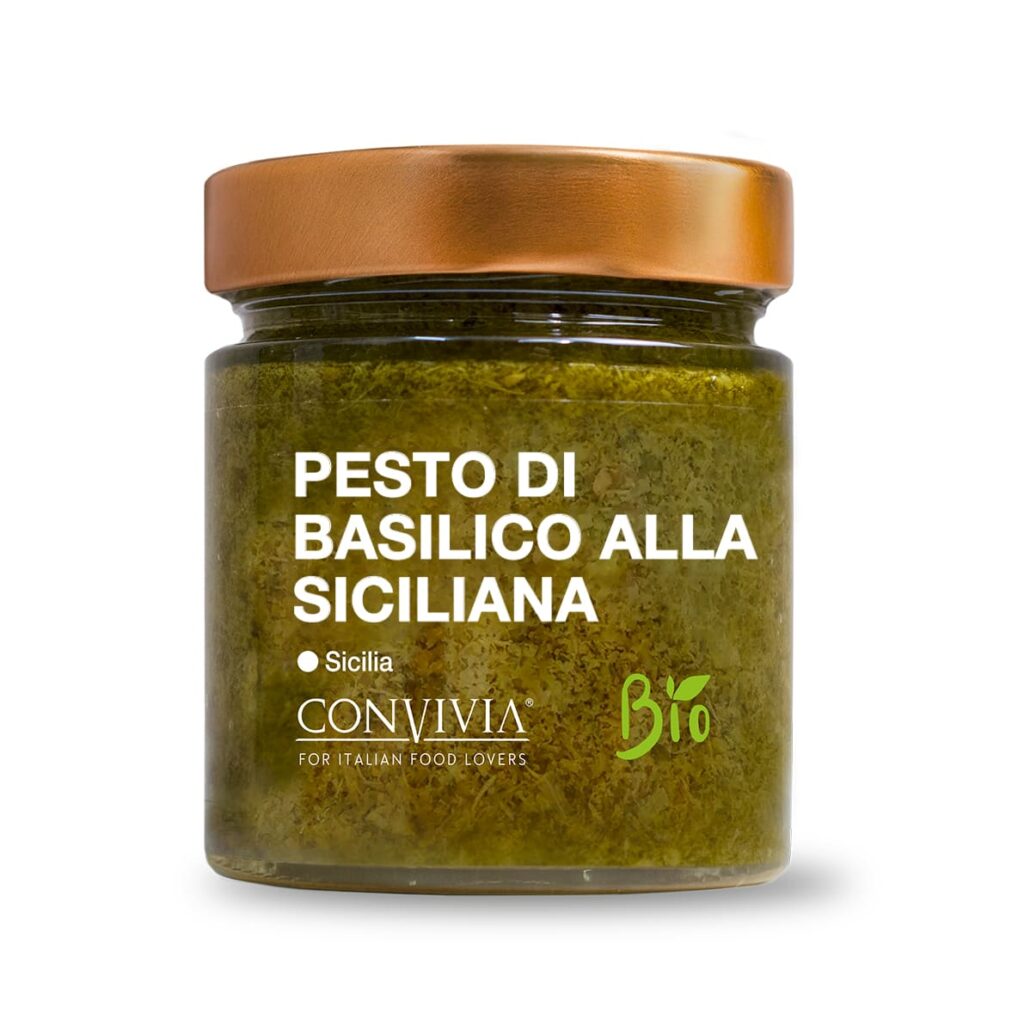 250 grams of short pasta (such as penne, fusilli or farfalle)
1 jar of convivia Sicilian basil pesto
1/2 cup cherry tomatoes, cut in half
1/2 cup diced mozzarella
1/2 cup corn
1/4 cup pitted black olives, sliced (optional)
2 tablespoons toasted pine nuts (optional)
Fresh basil leaves for garnish
Salt and Pepper To Taste.
Preparation
Bring a pan of lightly salted water to a boil. Add the pasta and cook it al dente following the instructions on the package. Drain and rinse with cold water to stop cooking. Let cool completely.
In a large bowl, combine the cold pasta and pesto and mix well to distribute the pesto evenly throughout the pasta.
Add the cherry tomatoes cut in half, the diced mozzarella and the corn. Stir gently to combine the ingredients.
If you wish, also add toasted pine nuts and pitted olives to give a touch of crunch to the pasta. Mix again.
Taste and adjust salt and pepper, if necessary.
Cover the bowl with the cold pasta with pesto and place it in the refrigerator for at least an hour to let the ingredients flavor and let the pasta cool completely.
Before serving, mix the chilled pasta with the pesto again to make sure all the ingredients are well combined. Garnish with some fresh basil leaves.
Cold pasta with pesto is ready to be enjoyed as a main course or as a fresh side dish for a summer meal. You can store it in the refrigerator for 1-2 days, but be sure to cover it well to keep it fresh.
Enjoy your meal!