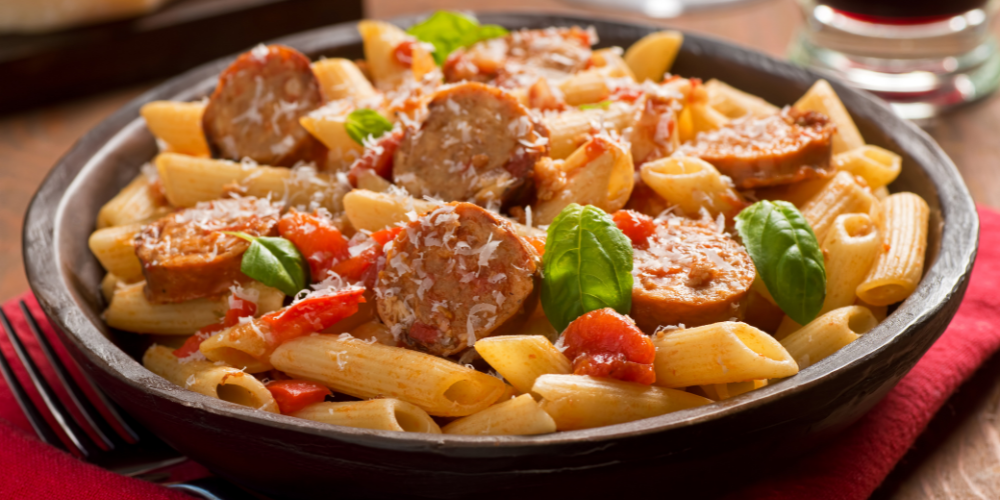 PREPARATION TIME
20 minutes
Ingredients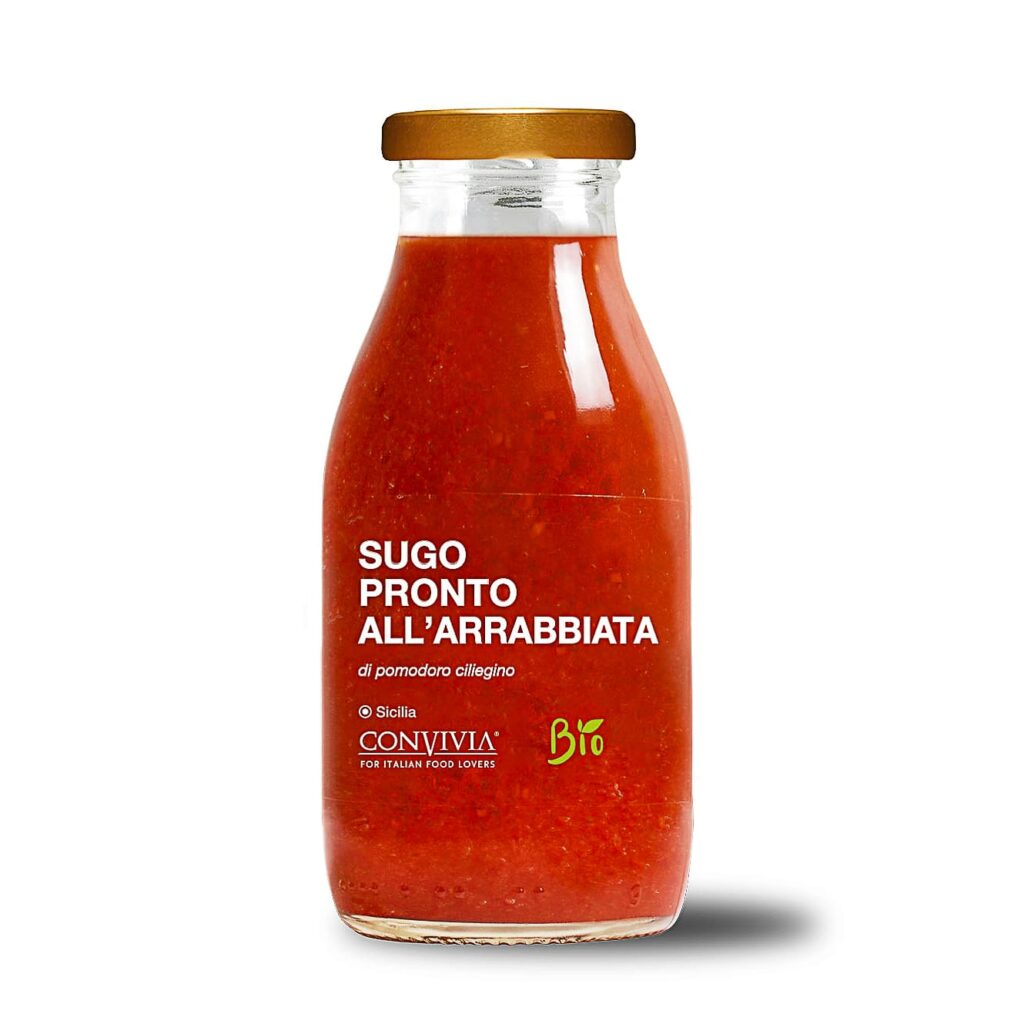 250 grams of pasta (preferably macaroni or penne)
200 grams of simple sausage
1 ready-made Convivia arrabiata sauce
2 tablespoons of olive oil
Salt to taste.
Grated parmesan (optional)
Chopped fresh parsley (for garnish)
Preparation
Bring a pot of salted water to the boil and cook the pasta according to the package instructions until al dente. Drain it and keep it aside.
In a large skillet, heat the olive oil over medium heat. Add the crumbled sausage and cook until golden brown and cooked through. Be sure to break up any lumps with a spatula while cooking.
Pour the arrabiata sauce into the pan and stir to combine all the ingredients. Lower the heat slightly and leave to cook for about 10 minutes, so that the flavors blend and the sauce heats up well.
Add the pasta to the pan with the sauce and mix gently to mix it well. Continue cooking for another 2-3 minutes, making sure the pasta is heated through.
Taste and, if necessary, add salt to your taste.
Transfer the pasta with sauce and sausage to a bowl or individual plates. Sprinkle with grated parmesan (if desired) and garnish with chopped fresh parsley.
Serve the pasta hot and enjoy it immediately!
This simple but tasty recipe will allow you to prepare a delicious pasta with arrabiata sauce and sausage.
Enjoy your meal!