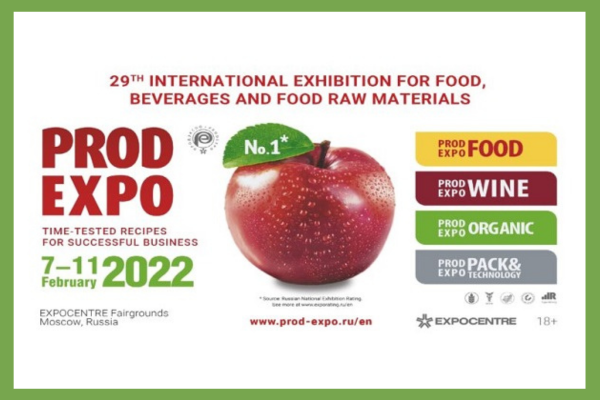 Hall 2.3 | Stand n. 23B25
CONVIVIA is pleased to announce that it has been selected by ITA (Italian Trade Agency) – ICE, among the best Italian companies, to participate in Prodexpo 2022 – one of the most prestigious international fairs in the world food scene.
Prodexpo is the largest annual specialized exhibition in Russia and Eastern Europe.
A great international fair
Prodexpo offers food from all over the world, from essential foods and drinks to exquisite specialties, as well as organic, sports and healthy, halal, kosher and exotic products.
Prodexpo covers all sectors of the food market.
Visitors are key players in the food market
Over 68,600 food industry professionals from 115 countries and across Russia, according to 2020 data
64% of visitors come from the Central Federal District of Russia
25% of visitors come from other regions of Russia
11% of visitors come from the CIS and other countries
82% of visitors make decisions about purchasing or catering services or influence them
Russian food market
More than 280 shoppers from 110 federal and regional chains negotiate and sign contracts in Prodexpo's Retail Chains ™ Purchasing Center
Over 6,000 negotiations for the supply of brands and products for PLB
Convivia in Moscow
We will bring our CONVIVIA products to Russia to make known all the quality of made in Italy. All CONVIVIA products are organic, gluten-free and vegan.
Come visit us, we'll wait for you!