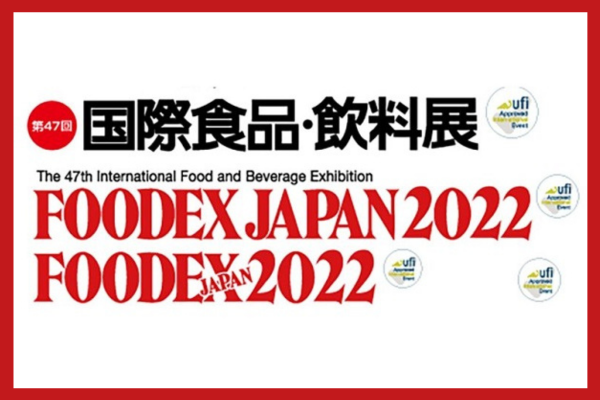 Hall 2 – Stand n. SR13
CONVIVIA is pleased to announce that its products will be exhibited in the Italian Pavillon of the tradeshow FOODEX JAPAN 2022 – one of Asia's largest international food and beverage exhibition.
Guarantee of success
FOODEX JAPAN has been a highly successful trade event since its debut in 1976, serving not only Japan's $789 billion food market, but many big Asian markets, including Korea, Taiwan, China, Thailand, and Hong Kong.
Japan presents one of the best opportunities in the world for U.S. food exporters – and FOODEX is a proven entry-point.
Why exhibit at FOODEX Japan?
· Access a large market for U.S exporters.
– Maximize business meeting opportunities for both exhibitors and visiting buyers participating from worldwide.
– Spread food diversify in Japan and Asia by bringing food & beverage from all over the world.
– Accelerate product development for environmental friendly and health improvement food.
Virtual Exhibition
FOODEX JAPAN is a Physical and Virtual Exhibition.
This solution makes the physical exhibition more efficient by collecting the data beforehand.
CONVIVIA in Japan
The website dedicated to the exhibitors of the Italian Pavilion is online. And we are very produ to bring our CONVIVIA products to Japan to make known all the quality of made in Italy. All CONVIVIA products are organic, gluten-free and vegan.
Come visit us, we'll wait for you!