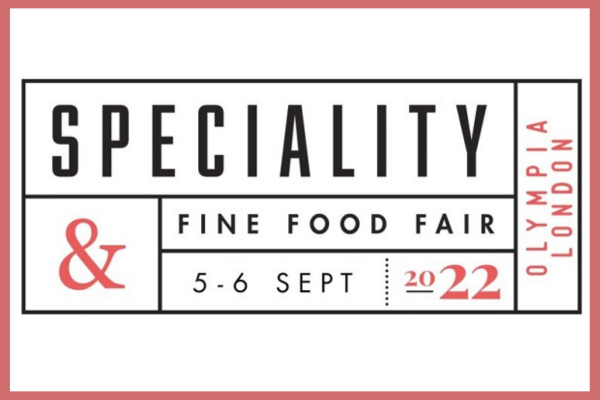 National Hall Gallery – Stand 3104D
CONVIVIA is pleased to announce that its products will be exhibited in the Italian Pavillon of the tradeshow SPECIALITY & FINE FOOD FAIR 2022 London.
The UK's leading showcase of artisanal food and drink
Speciality & Fine Food Fair is the home of fine food & drink discovery for buyers from across the retail, hospitality, foodservice, manufacturing, import & export, and wholesale sectors.
Why to visit
Whether it's unearthing innovative and inspiring products from 200 new-to-market companies in The Discovery Zone, or debating the latest trends on the Food for Thought Stage, Speciality & Fine Food Fair will allow you to experience the finest products in food & drink in a way that simply cannot be done from sitting behind your desk.
Taking place annually at Olympia London, the Fair is a hub of inspiration for the artisan food & drink world and is a fantastic opportunity to hear and learn from top retail specialists, industry disruptors and entrepreneurs. Condense a year's worth of product sourcing into an inspiring journey of discovery.
Who exhibits
– 700+ fine food & drink suppliers, from the big names in the industry to your small local producers
– Innovative start-up businesses that are tipped to be the next market disruptors due to their ingenuity
– Luxury drinks, mixers, non-alcoholic drinks and high-end bar snack producers to help diversify your offering
– Producers who are paving the way in sustainable practises by protecting the planet and their people through fresh initiatives
When and where
Speciality & Fine Food Fair is located at Olympia London in the Olympia National Hall.
Plan your journey to Olympia London in advance and check for any travel disruptions before you leave.
Address
Olympia London
Hammersmith Road
Kensington
London
W14 8UX
CONVIVIA in UK
We are very proud to bring our CONVIVIA products to UK to make known all the quality of made in Italy. All CONVIVIA products are organic, gluten-free and vegan.
Come visit us, we'll wait for you!