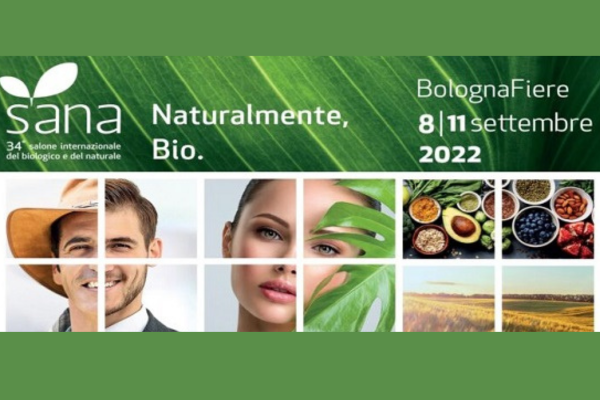 Hall 29 – Stand n. A24/B23
CONVIVIA is pleased to announce that it will partecipate in the tradeshow SANA FOOD FAIR 2022 Bologna – Italy.
Naturally organic
SANA was founded in 1988, the first trade show to open its doors to the world of organic and natural.
Now in its 34th edition, SANA has established itself year after year as the must-attend event for presenting and discovering new industry innovations, developing new business relationships, analyzing market trends and drawing the future lines of everything belonging to the world of organic, natural and sustainable.
Why to visit
At SANA, organic and natural are on display with all the news of the sector. It is the only event in Italy where you can find products, workshops, tutorials, seminars and insights for each of the major product areas to which the Show is dedicated: food, cosmetics and green lifestyle.
At SANA you will learn about emerging brands and new products to introduce to your assortment. Quality foods and beverages, products for natural wellness and sustainable living, to try directly at the fair, meeting the creators and innovators behind the brands.
Top chefs and food bloggers will be cooking live at SANA! Take advantage of tantalizing tasting experiences and delicious cooking shows, dedicated to the world of breakfast and appetizers, to meet brands, taste and explore new flavors.
Gather lots of inspiration for your herbal, parapharmacy, pharmacy or specialty store, tips and tricks from top natural cosmetics experts and influencers during demonstrations, tutorials and interviews throughout the Salon.
Networking
Every year tens of thousands of visitors attend SANA. Share experiences with other entrepreneurs and operators working in the large-scale retail, herbal, parapharmacy and pharmacy, specialty stores, catering, hospitality and retail sectors.
Meeting face-to-face with key suppliers in the organic, natural and sustainable sector is also a proven way to make a more advantageous supply or distribution deal.
When and where
SANA – international exhibition of organic and natural products is organized by BolognaFiere in collaboration with AssoBio, FederBio and Cosmetica Italia, with the support of ICE – Agency for the promotion abroad and internationalization of Italian companies, and the patronage of the Ministry of Ecological Transition and the Emilia-Romagna Region.
SANA is located at BolognaFiere Center in Bologna.
Come visit us, we'll wait for you!
Source: https://www.sana.it/en