Ingredients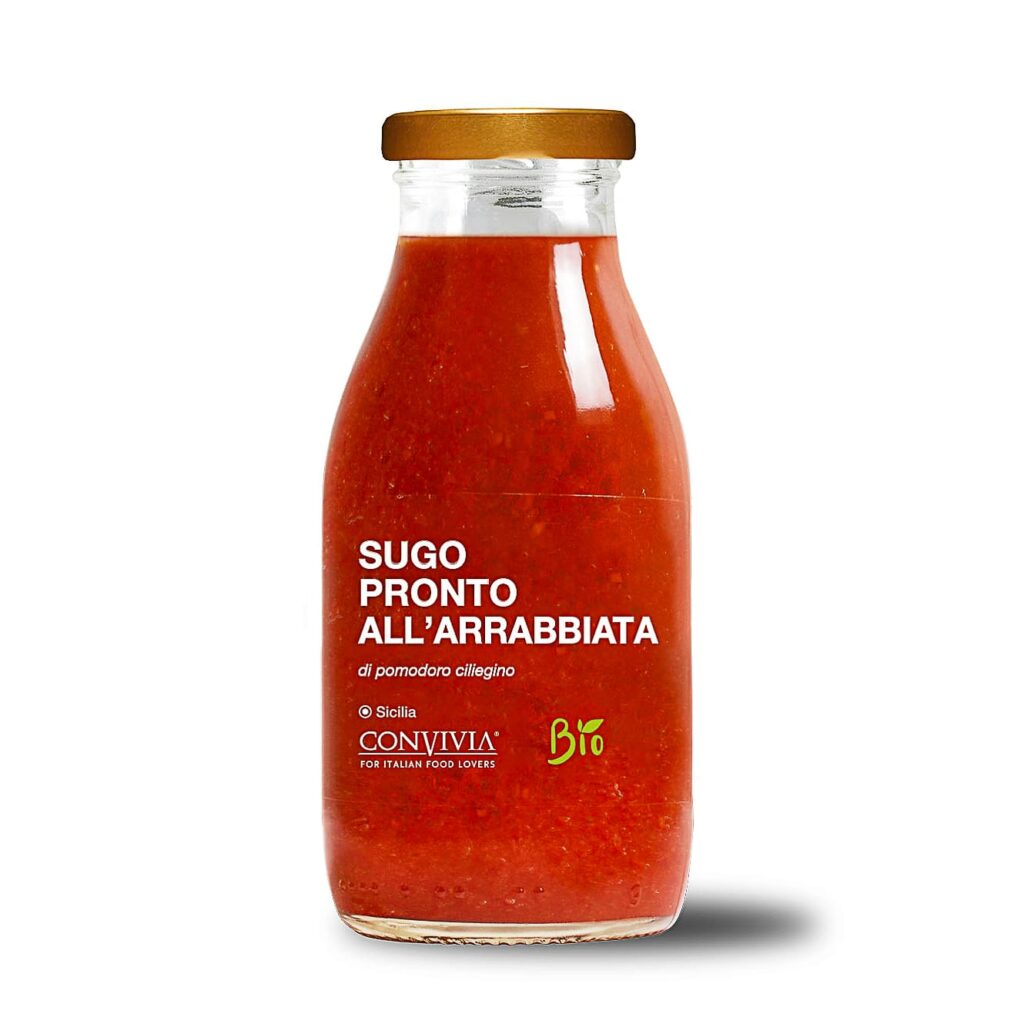 200 g of linguine
1 jar of Convivia ready-made Arrabbiata sauce
100 g of cherry tomatoes (preferably cherry or date tomatoes)
1 tablespoon extra virgin olive oil
1 clove of garlic
Salt to taste.
Fresh basil or parsley for garnish (optional)
Preparation
Preparing the cherry tomatoes: Wash the cherry tomatoes and cut them in half or quarters, depending on their size.
Cooking linguine: Bring a large pot of water to a boil. When the water boils, add a handful of coarse salt and pour in the linguine. Cook according to the directions on the package, making sure they remain al dente.
Preparation of the sauce: While the linguine is cooking, heat the extra virgin olive oil in a large pan and fry the whole clove of garlic (or chopped garlic if you prefer a stronger flavour) until it becomes golden.
Pour the ready Convivia arrabbiatabio sauce into the pan with the garlic. Let it cook for a few minutes, then add the cherry tomatoes. Let everything cook for another 5-7 minutes, until the cherry tomatoes start to become soft. Adjust salt and pepper to your taste.
Combination: When the linguine is ready, drain it and pour it into the pan with the sauce. Mix well so that the linguine is well seasoned with the sauce.
Serve: Transfer the seasoned linguine to plates and garnish with fresh basil or chopped parsley, if desired. You can also sprinkle with a little grated cheese, like pecorino or parmesan, for an added touch!
Enjoy your meal!