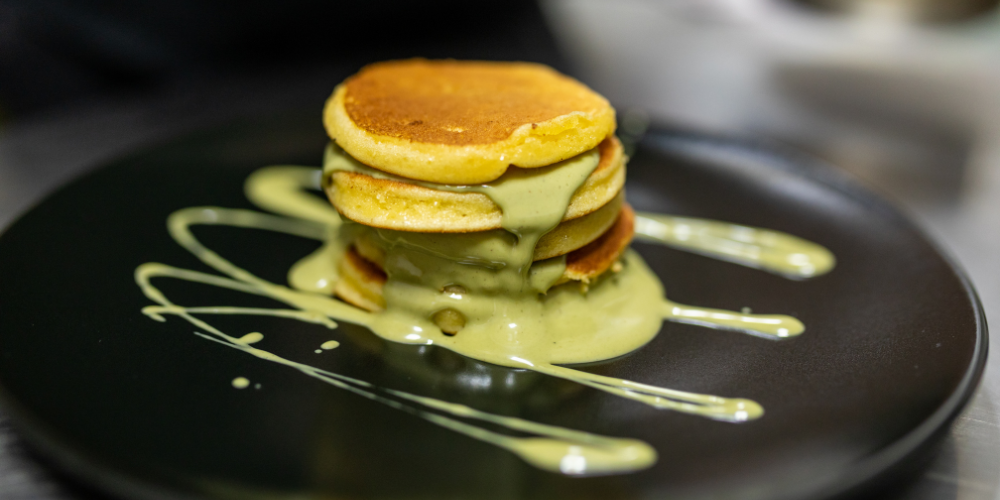 Ingredients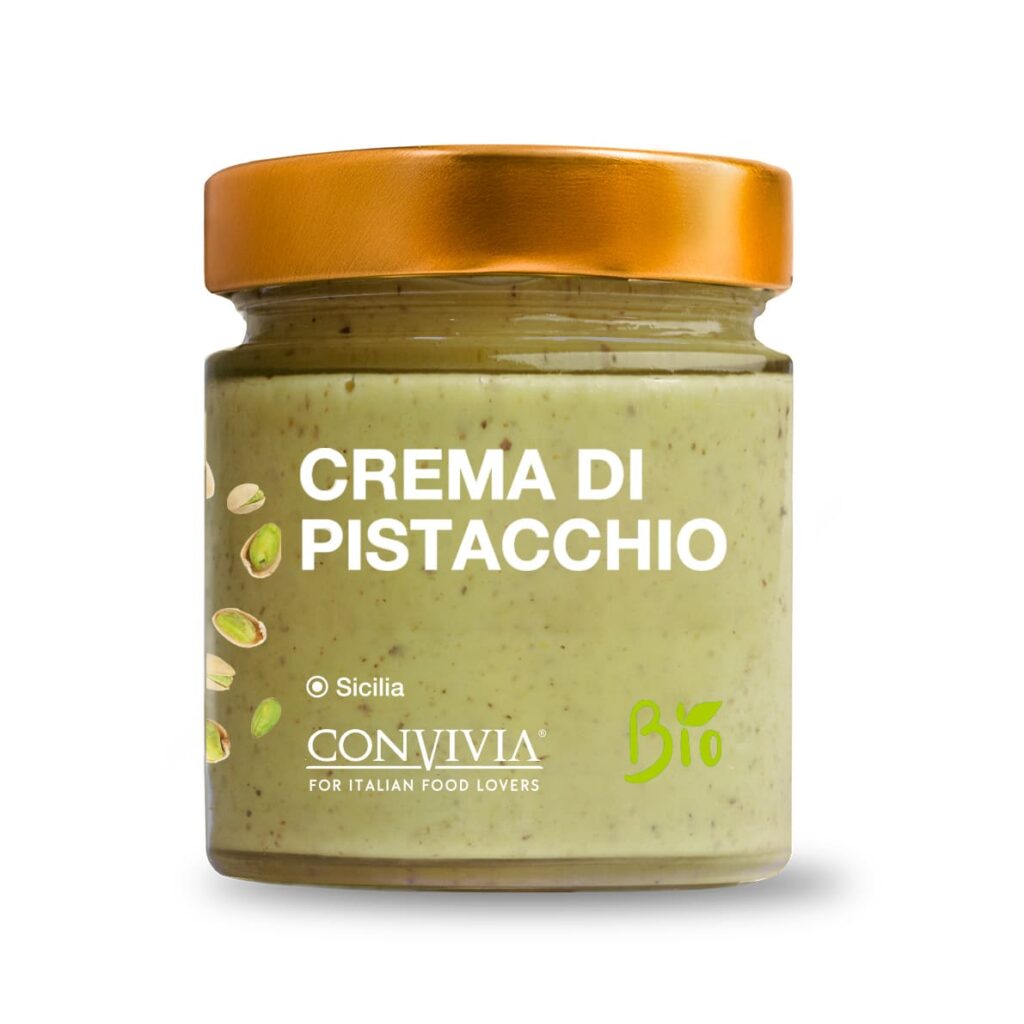 200 g of 00 flour
2 teaspoons baking powder
2 tablespoons of sugar
A pinch of salt
2 eggs
300 ml of milk
50 g of melted butter
1 jar of Convivia pistachio cream
Preparation
In a bowl mix the flour, yeast, sugar and salt.
In another bowl, beat the eggs with the milk and melted butter.
Add the liquid ingredients to the dry ones, mixing until you obtain a smooth and homogeneous mixture.
Heat a non-stick pan and pour a ladle of pancake batter into it.
Cook each side of the pancake until golden brown.
Spread each pancake with pistachio cream and stack the pancakes on top of each other.
If desired, you can garnish with chopped or whole pistachios. Enjoy your meal!