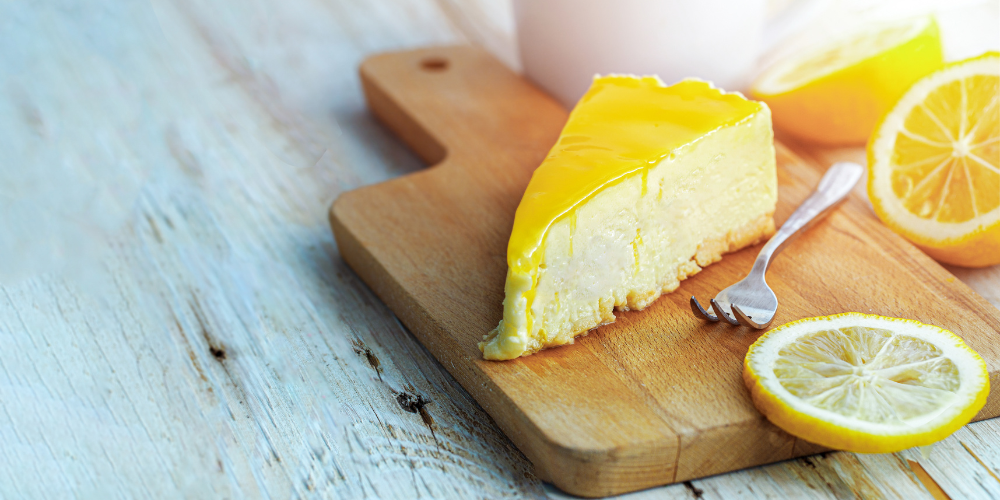 Ingredients
200g of digestive biscuits
100g of melted butter
600g of Philadelphia cheese
120g of sugar
3 large eggs
1 teaspoon vanilla extract
grated zest of 1 lemon
juice of 1/2 lemon
1 jar of Convivia lemon jam
Preparation
Preheat the oven to 180°C. Blend the biscuits until you obtain a sandy consistency; then, add the melted butter and mix until combined.
Press the biscuit mix into a 23cm springform pan, making sure it is evenly distributed. Bake in the oven for 10 minutes, then remove and let cool.
Meanwhile, in a large bowl, combine Philadelphia, sugar, eggs, vanilla extract, lemon zest and juice. Mix until you get a smooth mixture.
Pour the cream cheese onto the biscuit base and level the surface with a spatula.
Bake at 350°F for about 50-60 minutes, or until the center is almost completely set. Turn off the oven and leave the cheesecake inside with the door slightly open for at least an hour. This will help prevent cracks from forming.
Once cooled, place the cheesecake in the fridge for at least 4 hours, but ideally overnight.
Before serving, spread the cooled lemon jam over the surface of the cheesecake.
Here you are, a delicious cheesecake with lemon jam!