PREPARATION TIME
Approximately 2.30 hours
Ingredients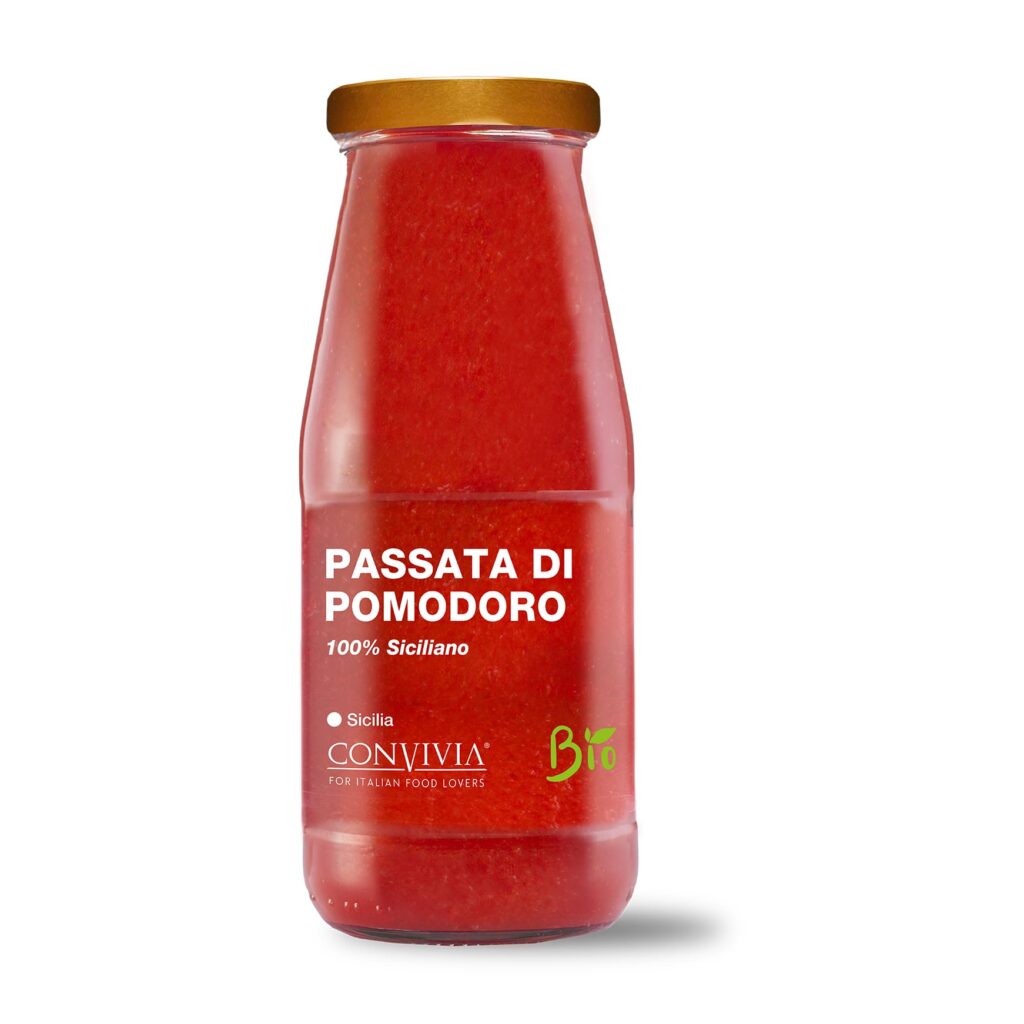 500 g of 00 flour
250 ml of warm water
15 g of fresh brewer's yeast
2 tablespoons of olive oil
1 teaspoon of salt
1 teaspoon of sugar
200 g of Convivia tomato puree
200g of mozzarella
Origan
salt
Olive oil
Black olives (optional)
Diced cooked ham (optional)
Preparation
In a large bowl, mix the flour with the salt.
Dissolve the yeast and sugar in warm water. Let sit for 10 minutes, or until frothy.
Add the dissolved yeast and olive oil to the flour. Mix the ingredients until they begin to combine, then knead by hand or with a stand mixer for about 10 minutes, or until the dough is smooth and elastic.
Cover the bowl with a damp cloth and let rise for at least 2 hours, or until the dough doubles in size.
Preheat the oven to 200°C.
Roll out the dough on a floured surface until it is about 5mm thick. Use a pasta cutter or glass to cut out discs of pasta.
Place the dough discs on a baking tray lined with baking paper.
Spread a small amount of Convivia tomato puree on each pizza, then add the mozzarella, a pinch of salt, oregano, a drizzle of oil and, if desired, a few black olives or pieces of ham.
Bake for 10-15 minutes, or until the pizzas are golden brown.
Let cool for a few minutes before serving.
Enjoy your meal!