PREPARATION TIME
25 minutes
Ingredients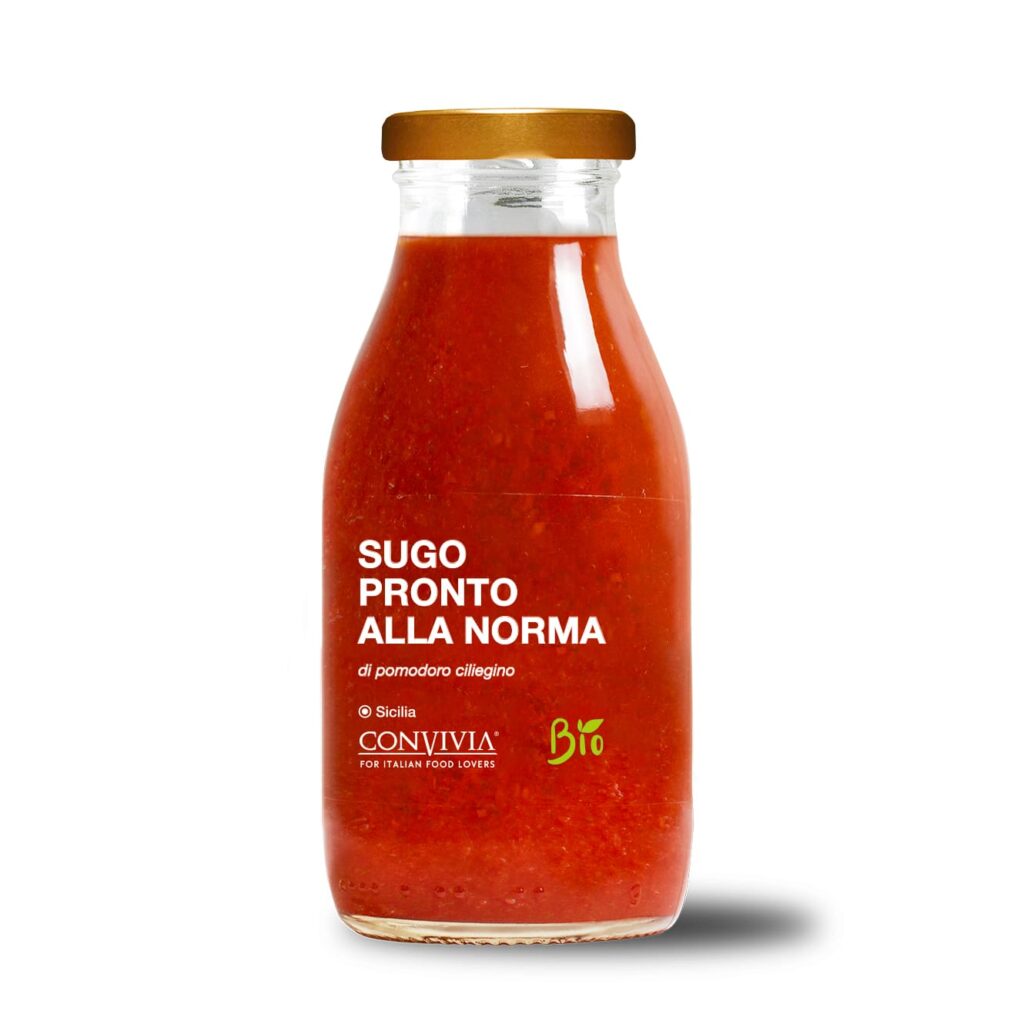 400 g of short pasta (penne or fusilli)
1 ready-made sauce according to the Convivia standard
A medium sized aubergine
10 cherry tomatoes
150g of fresh mozzarella
Fresh basil
salt
Origan
Extra virgin olive oil
Preparation
Bring a pan of lightly salted water to the boil and cook the pasta according to the package instructions. Drain it al dente and cool it under cold running water. Let it drain well.
While the pasta cooks, prepare the aubergines.
Wash them carefully under running water, then let them dry and cut them into not too large cubes.
Place the uncut cherry tomatoes and previously prepared aubergines into the air fryer or oven.
Season everything with salt, a teaspoon of extra virgin olive oil and some dried oregano. Cook at 200 degrees centigrade for about 20 minutes.
PS: use baking paper to prevent the toppings from sticking together and keep the equipment cleaner.
As soon as the aubergines reach perfect browning, remove them from the oven and let them rest.
When the pasta is ready, add it to a bowl with the freshly prepared aubergines and cherry tomatoes. Also cut the mozzarella in and leave it in the fridge for a few minutes to cool.
Before serving, mix the cold Catanese pasta once again and, if necessary, add salt and pepper.
Garnish with fresh basil leaves before serving and add salted ricotta or grated parmesan if you like.
This dish is perfect to enjoy during hot summer days and is a great option for a light and tasty lunch or dinner.
Enjoy your meal!