Ingredients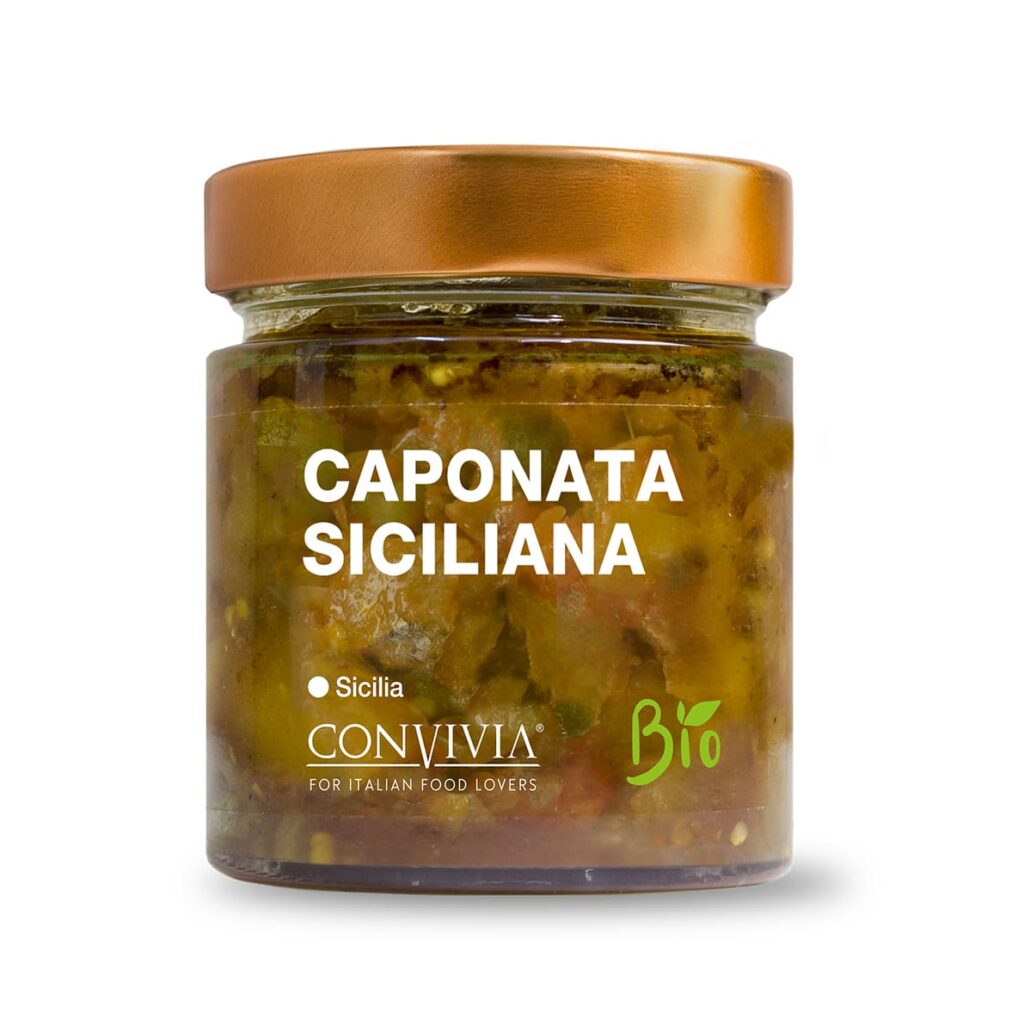 200 g of Basmati rice
1 jar of Sicilian Caponata "Convivia"
200 g Chickpeas (cooked)
200 g Edamame (cooked)
1 Tablespoon Black and White Sesame
20 small lettuce leaves
10 g Sea salt
Extra virgin olive oil
Prepration
Boil the basmati rice directly in a pan with plenty of water and 10 g of sea salt. Cook the rice according to the time indicated on the package. Drain well.
Distribute the basmati rice in 4 not too large bowls.
Decorate the surface alternately with chickpeas and edamame. Spread the lettuce leaves. In one corner, add 1 tablespoon of Caponata Siciliana "Convivia".
Finally sprinkle the black and white sesame and a drizzle of extra virgin olive oil.
Enjoy your meal!