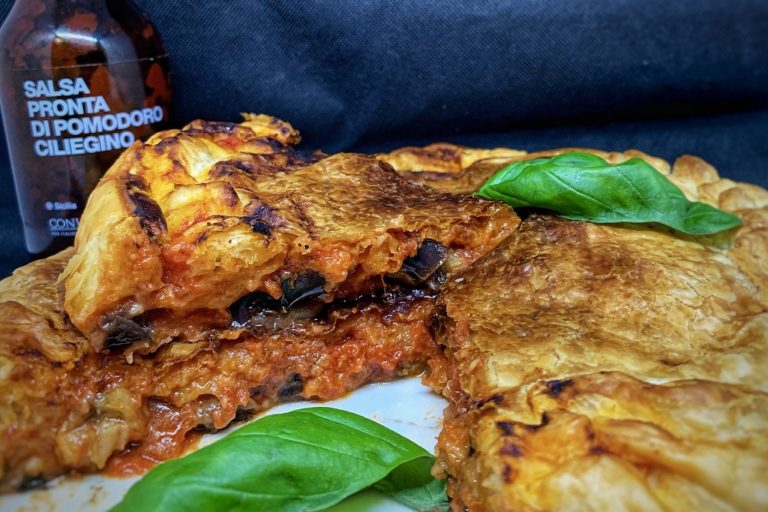 Ingredients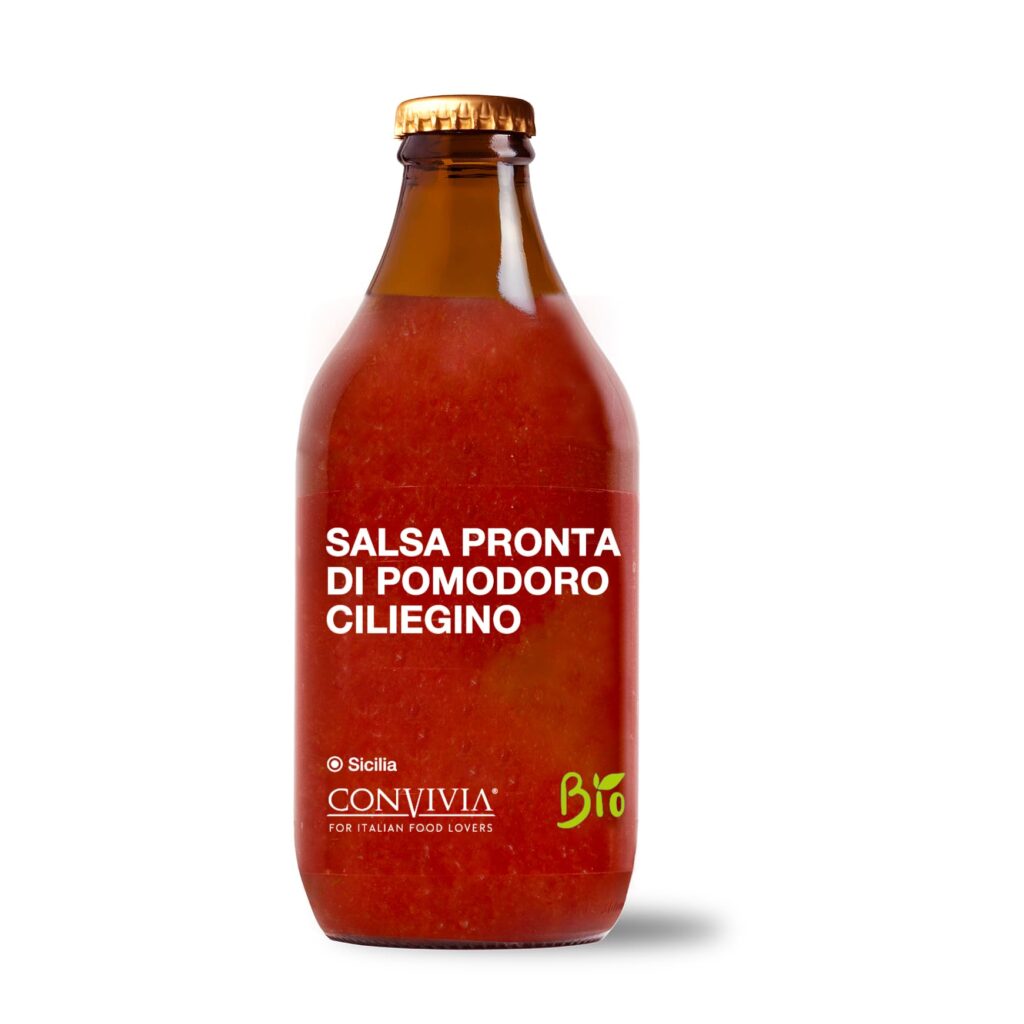 2 rolls of puff pastry or Brisé
1 eggplant
Grated Parmesan cheese
200g of mozzarella cheese
330g of organic Convivia ready-made cherry tomato sauce
basil
salt
seed oil
Preparation
The preparation of the filling of our savory pie begins with its protagonists, that is the eggplant! Wash and cut the aubergines into cubes, and then be fried in the right amount of oil. After you have fried the aubergines, place them in a container with a pinch of salt.
Take CONVIVIA ready-made cherry tomato sauce and heat it for a few minutes. Season the sauce with a drizzle of oil, basil and a pinch of salt.
Let the mozzarella drain for a couple of minutes and then cut it into small cubes.
After having prepared all the ingredients, dwell on the preparation of the savory pie.
Take the pastry or shortcrust pastry and place it at the base of a pan: prick it with a fork and start filling it with the tomato sauce. At this point, add the diced aubergines (arranged in a scattered but central way) and cover everything with the sauce.
Now cover everything with parmesan and mozzarella.
Repeat a second layer with the eggplant at the base, followed by the tomato, parmesan and mozzarella.
Once the layers are finished, take the second puff pastry or shortcrust pastry and close it together with the other, piercing it on the surface as before.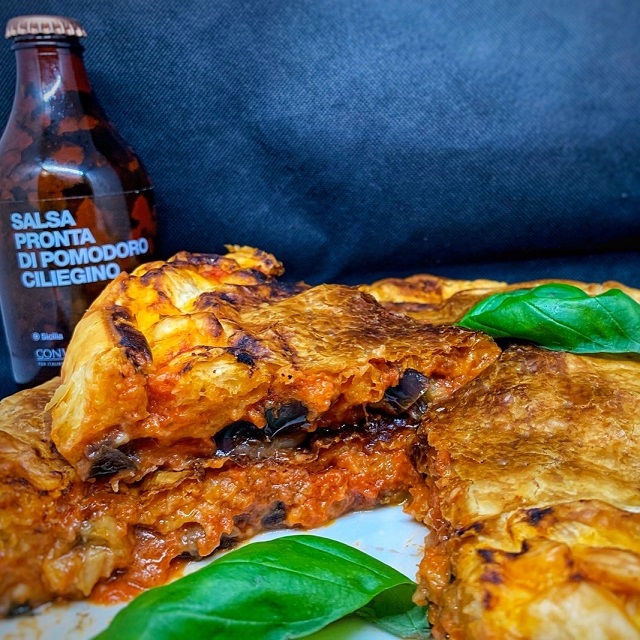 Bake in a static oven for about 35/40 minutes and 180/200 °.
Once cooked, let it cool.
The recipe and the images were kindly provided by our friend Veronica: click here to discover her blog!