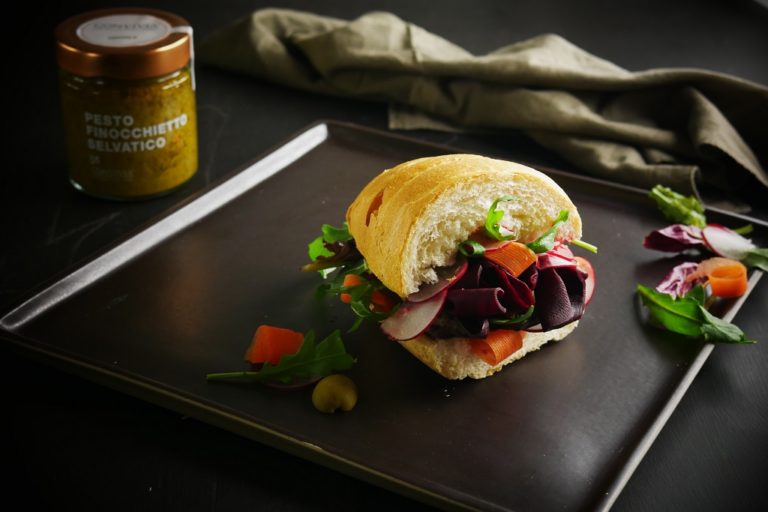 Ingredients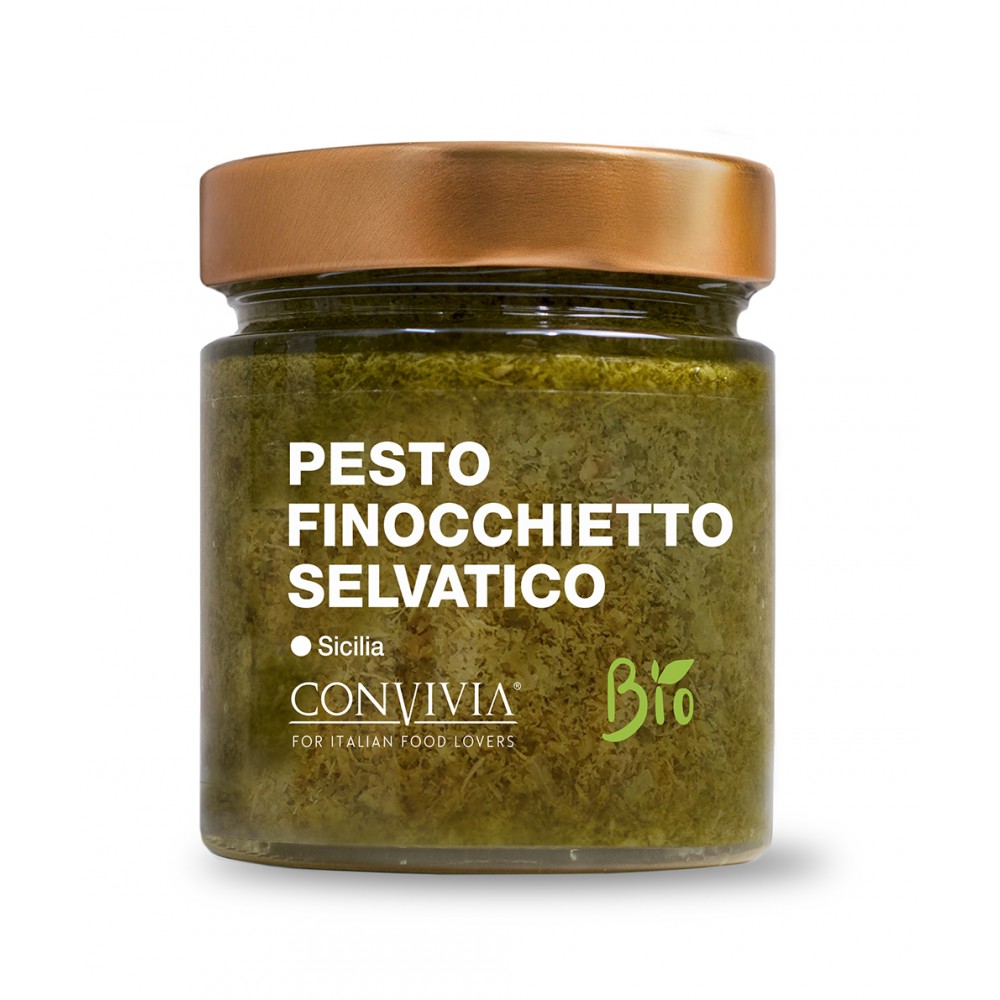 2/3 radishes
1 carrot
5-6 leaves of radicchio
10 green olives
1 tablespoon of Convivia organic fennel pesto
4-5 slices of marinated beetroot
sea salt
extra virgin olive oil
Preparation
Wash all the vegetables. Marinate the beetroot slices with a little extra virgin olive oil, salt and lemon juice.
Cut the radishes into slices and the carrot and radicchio into strips.
Sauté everything in a pan, adding the green olives and the CONVIVIA wild fennel pesto. Add also a pinch of salt.
At this point, the dressing is ready!
Cut the sandwich in half: put a part of the filling at the base, a few slices of marinated beetroot and other filling.
Try it and you will be surprised by the tasty and intense flavor of the vegetables used.
Enjoy your meal!
The recipe and the pictures were kindly provided by our friend MariaElisa of "Arcobaleno in cucina": click here to discover her website!