Ingredients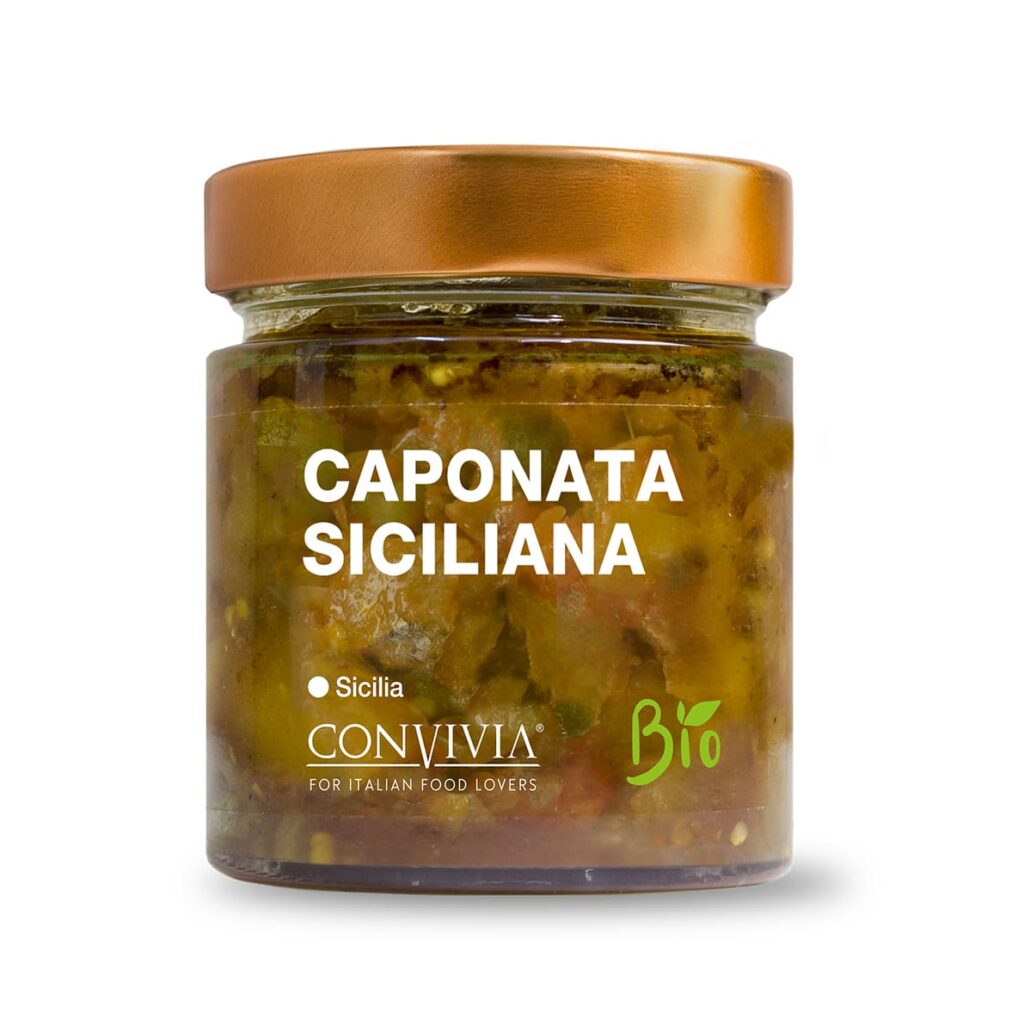 1 jar of organic Sicilian caponata
4 slices of fresh bread
Preparation
Cut the bread into slices and toast it. As soon as hot, season with a drizzle of extra virgin olive oil.
Heat the caponata over low heat and season the slices of bread.
And voilà! In a few minutes, you have prepared a typical Sicilian appetizer that will leave everyone speechless!